6th Annual St. Philip Golf Tournament and Silent Auction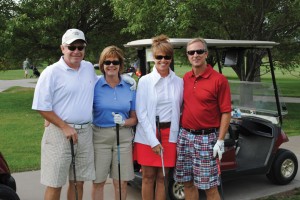 Golf Tournament a Success!
A huge thank you to all of you who played in the St. Philip Lutheran Church golf tournament this past Monday. We played this year at Ravenna, a private course owned by parishioners Dawn and Kevin Collins. It is a spectacular course, and I heard nothing but raving comments about its beauty. The fellowship was jovial, the weather was fantastic, the course was challenging, and the solar eclipse was very special. The bar-b-que afterward allowed time for people to catch up and to congratulate our own Beth Mielke for her witnessed and legitimate hole in one!!! Way to go, Beth. Thank you all for your support of this endeavor and for taking time out of your busy days to make this a success for all. Hope to see you next year!
Silent Auction
This is the last week for the Silent Auction. Come and get your bids in today! Bidding will close Sunday, August 27 at 12:15pm. Winners are strongly encouraged to pick up their items Sunday after bidding closes. We accept cash or check only. Please remember that all proceeds go to the building fund. Thank you for your support!