Women of St. Philip
COMMIT AFFIRM SUPPORT ENGAGE PROMOTE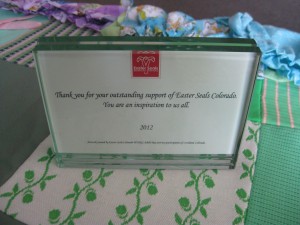 Important Meeting for all women of St. Philip: Reflections, Wonders and Wishes.
Meetings to discuss the wants and needs of the Women of St. Philip for the future.
August 22nd 2 PM and August 22nd 7 PM and August 23rd 2 PM in the MC4/5 room at church.
The Women of St. Philip gather for fellowship, study, and service in many ways including: the Ruth Circle, and Ties to the Community. During the year the women also gather for a variety of events.
If you have questions about any of these groups or events, please contact the team captain listed below. The women that act as the coordinators for Women of St. Philip activities are:
Char Nauman
Women's Bible Study – "Let's Unwrap the Bible", on break for the summer
"Let's Unwrap the Bible" is a women's Bible study that meets on the 2nd and 4th Wednesday of the month at 9:30am here at St. Philip in the Fireside room. We invite you to join us for conversation about scripture and fellowship. Please contact Chris Youngren at 303.973.3096.
TIES TO THE COMMUNITY
We are looking for a new leader and have had some interest.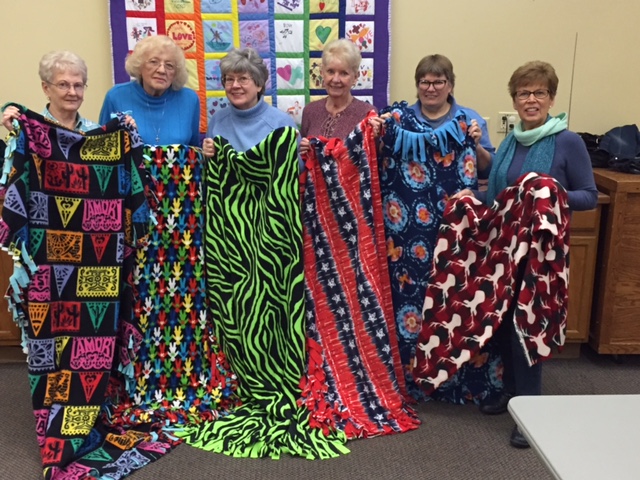 Come to enjoy good coffee, company, tying of blankets, and hand quilting. No experience is necessary. Blankets and quilts are given to various organizations. Please contact LeRae Schnickel at tschnick1@msn.com with any questions.
Women of St Philip Honoring Quilting Leaders
Approximately 30 years ago the "Piece Core" Quilters was formed by Linda Vehrs, Lisa Edington and Teresa Burns, a former member. Virginia Reitze being a supporter.
Margaret Rusch resumed the leadership in 1990.
Barb Donaho has been the leader for close to 20 years. With the support of Marilyn Belford, Kathy Reitz, and others.
It is Barb's desire to step down from the leaders position.
Ladies Who Lunch
spend a hour of fellowship once a month at lunch with the women of St. Philip.
We are meeting the 4th Thursday of every month. Join us at noon at Bistro at Aspen Grove, Aspen Grove Shopping Center, 7301 S Santa Fe Dr, Ste 180, Littleton, CO, 80120. Our next luncheon at Bistro at Aspen Grove will be August 24, 2017.
Pay It Forward:
"Pay it Forward" offerings was collected on November 19 and 20, at all three worship services. The Pay It Forward donation of $2,025 was equally divided to the following three charities:
Baby Haven-founded in 1992; supports women, mothers, and infants. They offer intensive addiction treatment with a 90% success rate.
Delores Project-formed in 2000; provides shelter and services for homeless women.
Women's Development Association-founded in 1997; its mission is to encourage, train, and support women and children in literacy, health education, and economic empowerment.
St. Philip Book Club
The St. Philip Book Club is open to all who enjoy reading good literature and discussing it. We meet on the 2nd Tuesday of each month at 6:30pm at the church.
We hope you will join us for lively discussion and fellowship! For more information about the book club, please contact Sue Riecks at
susanmartinriecks@gmail.com
or 303.8293.4981.
Access the St. Philip
for dates and times of other activities.