Women of St. Philip
COMMIT AFFIRM SUPPORT ENGAGE PROMOTE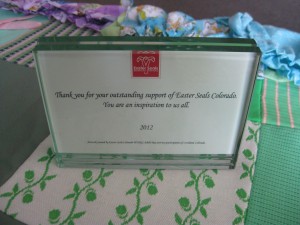 The Women of St. Philip gather for fellowship, study, and service in many ways including: Ties to the Community and Bible Studies. During the year the women also gather for a variety of events.
If you have questions about any of these groups or events, please contact the team captain listed below. The women that act as the coordinators for Women of St. Philip activities are:
Char Nauman
Women's Bible Study – "Let's Unwrap the Bible", on break for the summer
"Let's Unwrap the Bible" is a women's Bible study that meets on the 2nd and 4th Wednesday of the month at 9:30am here at St. Philip in the Fireside room. We invite you to join us for conversation about scripture and fellowship.
Contact Chris Youngren at 303.973.3096 with any questions.
TIES TO THE COMMUNITY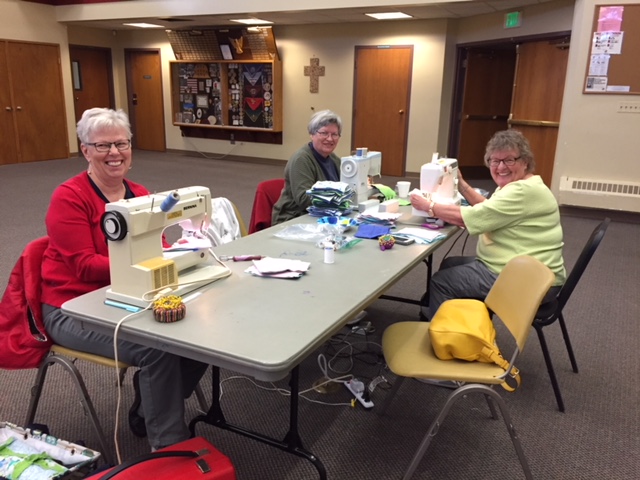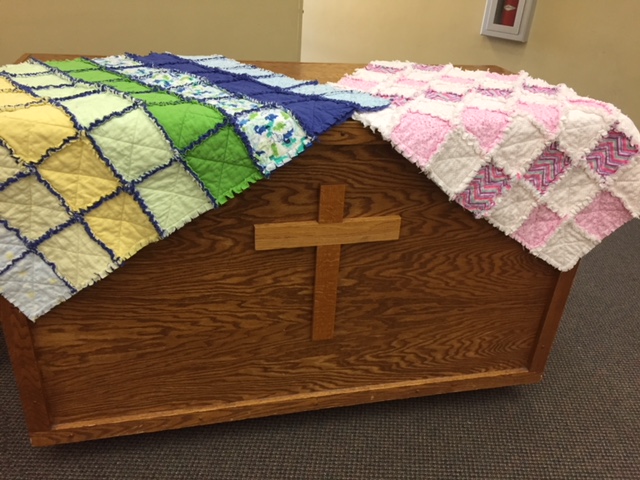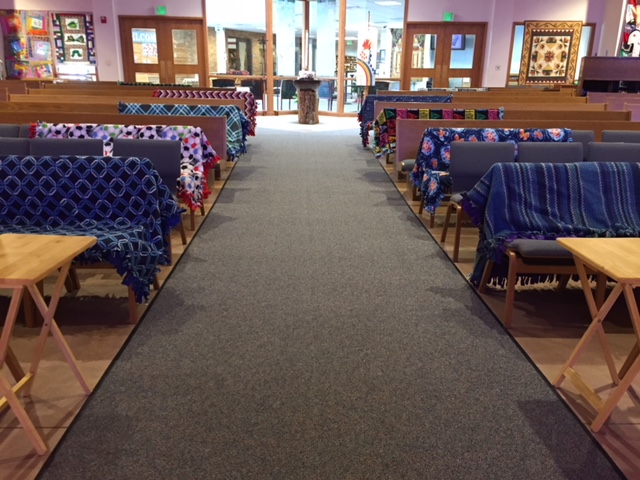 We welcome our new leader, Becky Feuerstein.
Ties to the Community

On Saturday, January 20 from 9am-noon, come and learn a "Quilt as You Go" technique! We will be using fabric scraps to create a small blanket that is quilted and ready to bind once the strips are sewn on. It's easy and fast once you learn the steps.

Supply list to bring: 20 – 25 fabric strips (cut in various widths and cut the length of the fabric, 42-44 inches), quilting ruler, walking foot if you have one, basic sewing supplies.

Provided: batting and quilt back options.

Please bring supplies to the meeting. There will be other sewing projects out as well; everyone is welcome!

Questions: becky91955@gmail.com
Ladies Who Lunch
spend a hour of fellowship once a month at lunch with the women of St. Philip.
We are meeting the 4th Thursday of every month, except for November and December. Join us at noon at Bistro at Aspen Grove, Aspen Grove Shopping Center, 7301 S Santa Fe Dr, Ste 180, Littleton, CO, 80120. Our next luncheon at Bistro at Aspen Grove will be January 25, 2018.
Pay It Forward:
Our "Pay it Forward" offerings were collected on November 18th & 19th, at all three worship services. The money collected of $1,821 was divided 3 ways. 1) Delores Project (local shelter for homeless women) 2) Mosaic (in memory of Ginny Flack) 3) ELCA World Hunger (Lutheran organization working in 50 countries around the world). Thank you sincerely for supporting these local and world charities that support people in need.
St. Philip Book Club
The St. Philip Book Club is open to all who enjoy reading good literature and discussing it. We meet on the 2nd Tuesday of each month at 6:30pm at the church.
We hope you will join us for lively discussion and fellowship! For more information about the book club, please contact Sue Riecks at
susanmartinriecks@gmail.com
or 303.8293.4981.
Access the St. Philip
for dates and times of other activities.