Women of St. Philip
COMMIT AFFIRM SUPPORT ENGAGE PROMOTE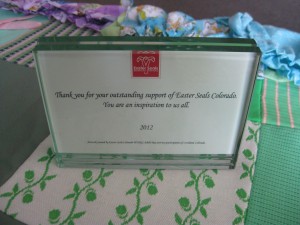 The Women of St. Philip gather for fellowship, study, and service in many ways including: Ties to the Community and Bible Studies. During the year the women also gather for a variety of events.
If you have questions about any of these groups or events, please contact the team captain listed below. The women that act as the coordinators for Women of St. Philip activities are:
Char Nauman
Women's Bible Study – "Let's Unwrap the Bible", on break for the summer
"Let's Unwrap the Bible" is a women's Bible study that meets on the 2nd and 4th Wednesday of the month at 9:30am here at St. Philip in the Fireside room. We invite you to join us for conversation about scripture and fellowship.
Contact Chris Youngren at 303.973.3096 with any questions.
TIES TO THE COMMUNITY
We welcome our new leader, Becky Feuerstein.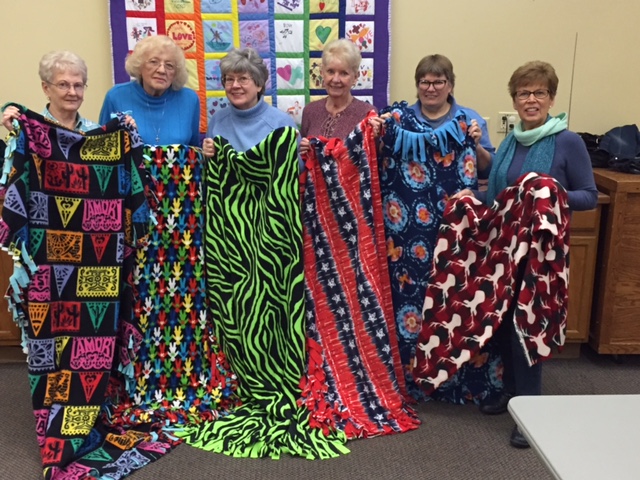 Rag Quilts and a Date Change
Everyone is welcome to join Ties to the Community on Saturday, October 28 starting at 9am. Come learn how to make a baby rag quilt to be donated to the St. Philip's baby quilt stash which will be delivered to new babies born in our congregation and community. All of the fabric and instruction will be provided! Once you know how to make these, the possibilities are endless for decorating your home, making gifts, or teaching others the technique – even older children (ages 12 and up that come with an adult) can make these darling blankets and all are welcome to attend! Please bring your sewing machine if you have one, (straight stitch is all you need and we have a few extra if you don't have one that will travel), scissors, bobbins, and thread. We'll provide the rest! To ensure we have enough rag quilt kits, please RSVP to Becky at becky91955@gmail.com or call 720.255.6443.
Ladies Who Lunch
spend a hour of fellowship once a month at lunch with the women of St. Philip.
We are meeting the 4th Thursday of every month. Join us at noon at Bistro at Aspen Grove, Aspen Grove Shopping Center, 7301 S Santa Fe Dr, Ste 180, Littleton, CO, 80120. Our next luncheon at Bistro at Aspen Grove will be October 26, 2017.
Pay It Forward:
Our next "Pay it Forward" offerings was collected on November 18th & 19th, at all three worship services. The Pay It Forward donation of from 2017 of $2,025 was equally divided to the following three charities:
Baby Haven-founded in 1992; supports women, mothers, and infants. They offer intensive addiction treatment with a 90% success rate.
Delores Project-formed in 2000; provides shelter and services for homeless women.
Women's Development Association-founded in 1997; its mission is to encourage, train, and support women and children in literacy, health education, and economic empowerment.
The Quilt display will be in the church from November 18th to the 23rd.
The Christmas Pot Luck will be December 9th – more details to follow.
St. Philip Book Club
The St. Philip Book Club is open to all who enjoy reading good literature and discussing it. We meet on the 2nd Tuesday of each month at 6:30pm at the church.
We hope you will join us for lively discussion and fellowship! For more information about the book club, please contact Sue Riecks at
susanmartinriecks@gmail.com
or 303.8293.4981.
Access the St. Philip
for dates and times of other activities.