Worship Services
Worship is at the center of our life together as a community of faith. Weekly worship strengthens us to be God's hands and love in this world through our daily living.
All are welcome at the worship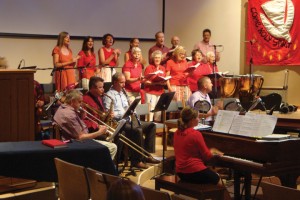 services of St. Philip Lutheran. Our worship services are based on the liturgies of the Lutheran church. They are brought to life through a great diversity of music used in all of our services. On any given Sunday you may hear a variety of music spanning from Bach to Bluegrass, Gospel or Latin fusion.
Children are welcome and included in many ways in our worship. A Children's Conversation is always offered.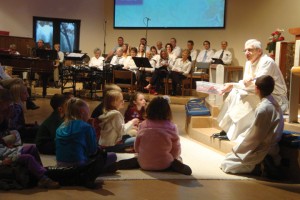 We offer three worship services each weekend to allow for a variety of worship times and needs.
Saturday – 5:30 An informal Communion service based on an evening prayer format.
Sunday – 8:00 and 10:45am* – Communion services whose liturgical format changes with the church year. A variety of music and worship styles are used at both Sunday morning services.
*Worship services during the Summer (Memorial Day to mid-August) are 8:00 and 9:30am. During the school year/winter months, starting in mid-August our worship services are 8:00 and 10:45am with an education hour from 9:30-10:30am.
Nursery is available every Sunday morning with two trained nursery staff with the children.