2018 ELCA Youth Gathering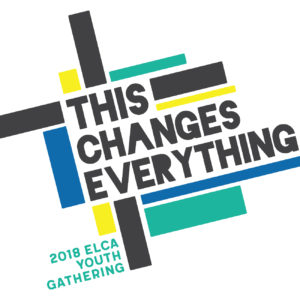 Do you have a student currently in 8th-12th grade? They are able to go to the ELCA Youth Gathering this summer in Houston, TX. The ELCA Youth Gathering is put on every three years by our church (The Evangelical Lutheran Church in America), where there are on average 30,000 youth in attendance! In 2015, St. Philip took 23 youth to the gathering in Detroit, MI. This is a trip the youth will not want to miss! This summer, the youth will be leaving Colorado on Sunday, June 24th and returning on Monday, July 2, 2018. There will be an informational meeting this Sunday, September 24th, at noon.
The ELCA Youth Gathering is an event that happens once every three years, which brings all of these youth together to worship, be part of the larger church (ELCA), learn about God, and make a difference. This trip involves mission and service, praise and worship, team building, learning, and so many fun activities.
To learn more about the schedule and costs, please
click here
. This is the information sheet Pastor Brad handed out at the ELCA Youth Gathering meeting on September 24th.
To Register, please download the forms below and turn them into Pastor Brad with a $150 deposit. If finances are currently a struggle, please contact Pastor Brad. We do not want any youth to not attend this event because of financial issues/hardship.
(Don't forget to make a copy of your insurance card-front and back!)