Meet the Staff
Reverend Nathan Doerr, Senior Pastor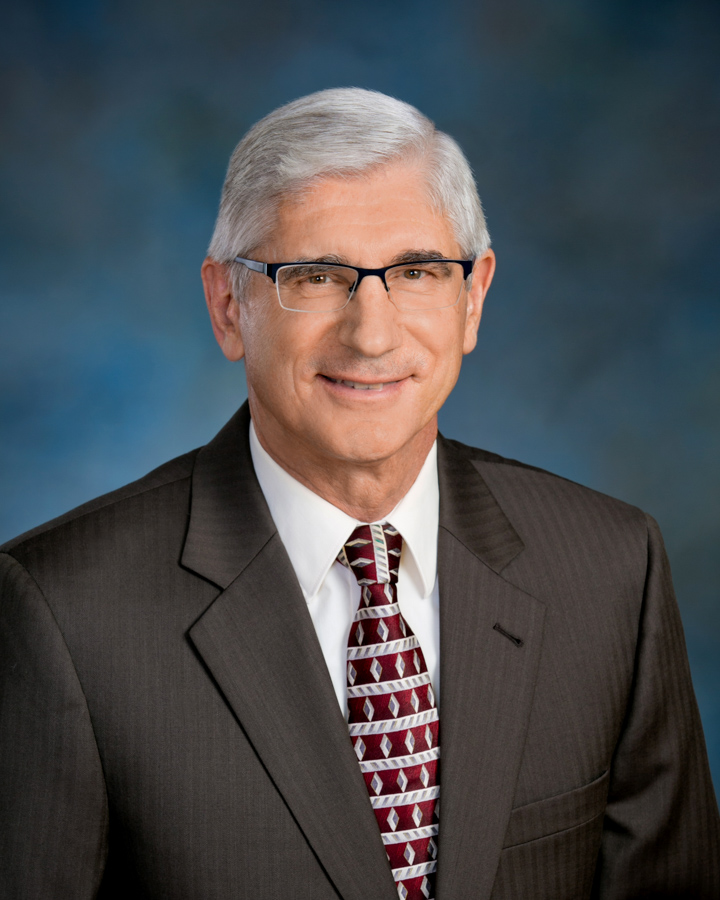 Our Senior Pastor Nathan Doerr has been at St. Philip since January 7, 2002. He came to us from Our Saviour's Lutheran Church in Casper, WY. Prior to that he served at Ascension Lutheran Church in Colorado Springs, CO. Pastor Nathan graduated from Texas Lutheran College (now Texas Lutheran University) and Wartburg Seminary in Dubuque, Iowa. He has three grown children: Kevin (married to Jennifer), Leah (married to Perek), and Andrea (married to Brian). His wife, Naomi, teaches private music lessons. He enjoys running, reading, hiking, traveling, gardening, and being a grandfather.
His statement: "I love being a Lutheran because of this church's clear proclamation of God's free gift of love for us in Christ Jesus! What a privilege it is to be called to proclaim this message week after week! 'But God proves his love for us in that while we were yet sinners, Christ died for us: (Romans 5:8)'"
Reverend Brad Doty, Associate Pastor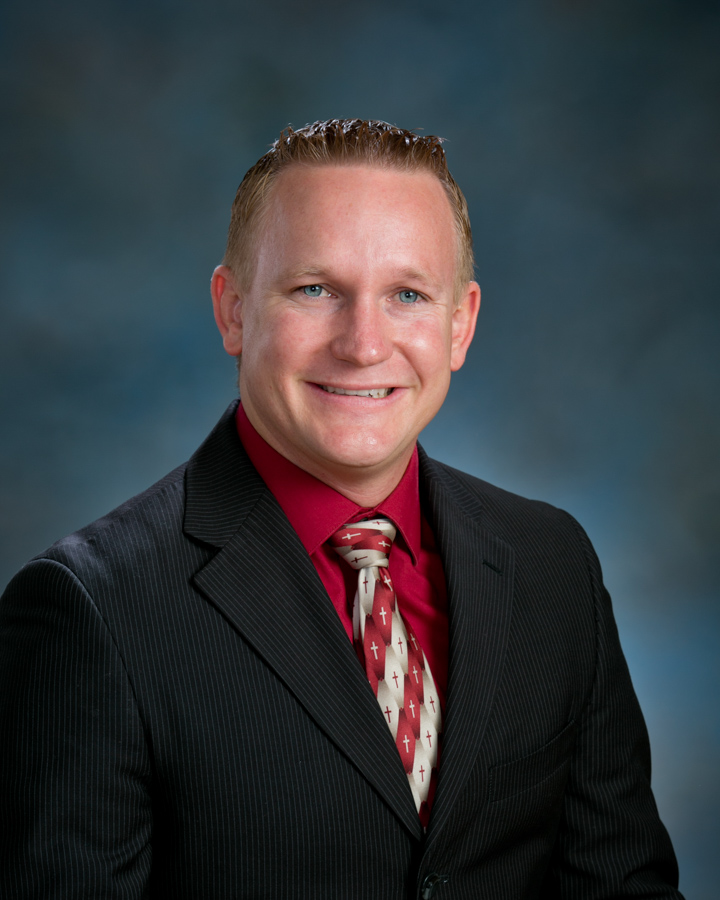 Pastor Brad has been the Associate Pastor at St. Philip since August 2012. He graduated from Luther Seminary in May 2012, with a Master of Divinity with an emphasis in Children, Youth and Family Ministry. California Lutheran University is where Pastor Brad went to college; majoring in Religion/Religious Studies and Psychology. Currently Pastor Brad is serving as a convocator for California Lutheran University, connecting the churches with the university.
Pastor Brad is happily married to his wife Roseanna. Together they have a son, Lucas, and a daughter, Madison. Together they enjoy hiking, going to the zoo, exploring Colorado (including its many breweries), and traveling to see family in San Diego and Las Vegas. When Pastor Brad has free time, he enjoys doing home improvement projects, working in the yard, watching Survivor and playing with his dog, Summit.
As chair of the Companion Synod Committee of the Rocky Mountain Synod, Pastor Brad has a heart for our sisters and brothers in Madagascar. He went with the Rocky Mountain Synod to Madagascar in July 2013 and again on a Bishop's trip in February 2017. Pastor Brad has worked to provide motorcycles for pastors in Madagascar so that they can travel to all of the churches they are the pastor of, as well as helping to repair the solar panels at Seminary in Mahajanga, Bethela Seminary.
Linda Goodnough, Business Administrator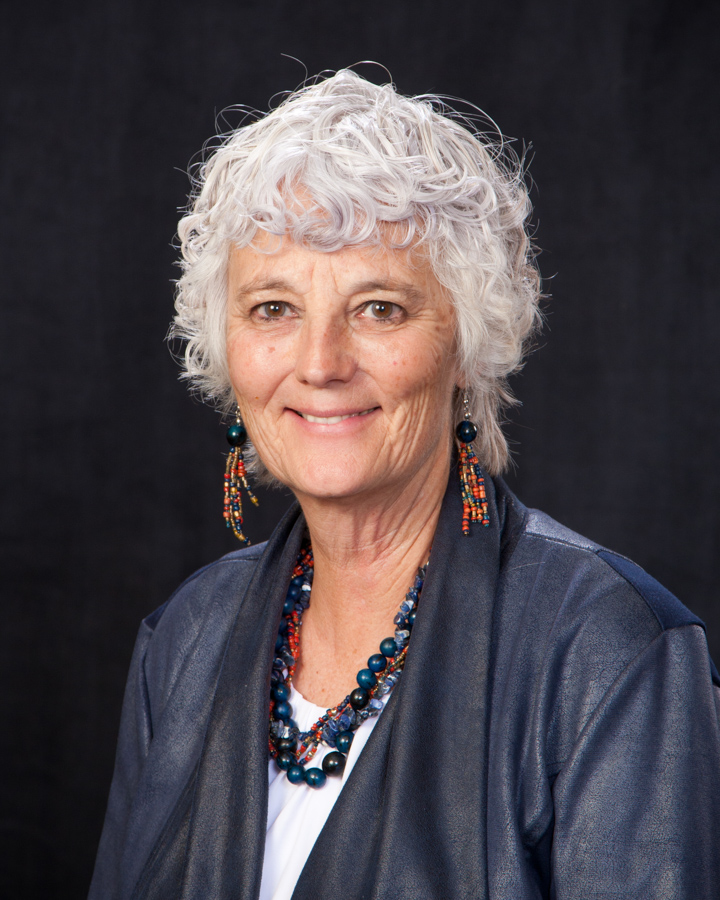 Linda worked for the State of Colorado as a civil servant for 32 years, in a variety of different capacities and different agencies. Her most recent State experience was with the University of Colorado as the Assistant Director in a newly-formed consolidated Procurement Service Center. There she supervised 30+ employees and was responsible for the A/P, travel accounting and help desk functions. She also worked for three years as the Business Administrator for St. Joseph Catholic Church (Golden, CO) performing all budgeting, auditing, reporting, and financial operations. Linda and her husband Bob were married in 1972 in Gunnison, Colorado. They have five grown daughters. Four of their daughters are married and have given them nine grandchildren. They love spending as much time as possible with their family as well as boating, traveling, and playing outdoors. Linda and her husband belong to a small Christian community group where they are able to expand their knowledge of the bible and deepen their faith in God. Linda also shares her gifts from God in a variety of different ministries, including serving as a sacristan and Eucharistic Minister, taking Holy Communion to the homebound, serving as a Lector, and assorted other ministries.
JoHanna Buchholz, Coordinator of Children and Family Ministry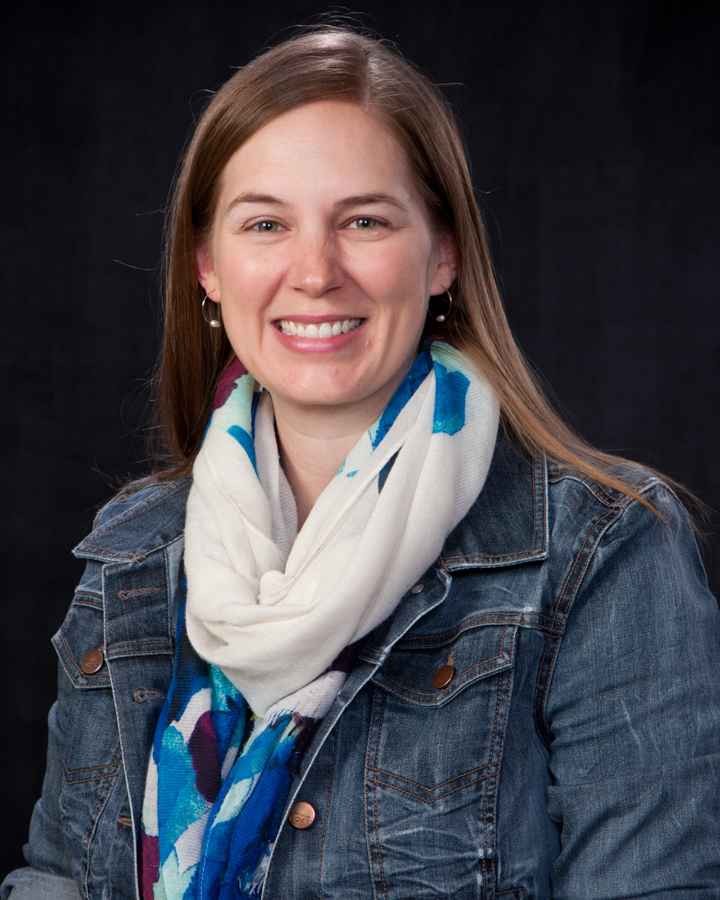 JoHanna started as the Coordinator of Children and Family Ministries at St. Philip in January of 2014. She likes exploring God's creation by hiking, reading children's books, and anything Hawaiian. JoHanna is originally from Nebraska, but has called many beautiful places home, including Thailand, Virginia, and Oahu. She is a graduate of Wartburg College where she studied Religion and English Composition, and is currently pursuing ordination in the ELCA and a Master of Divinity degree through Luther Seminary's Distributed Learning program.
JoHanna is wife to Scott, mother to Lydia, and caretaker of two
purry
friends: Indy and Marian. She is passionate about walking with families in their faith journeys and supporting them in their faith-forming relationships. Her current dream is to someday tend an alpaca and Christmas tree farm, and write children's stories about her animals.
Janet Shibly, Director of Music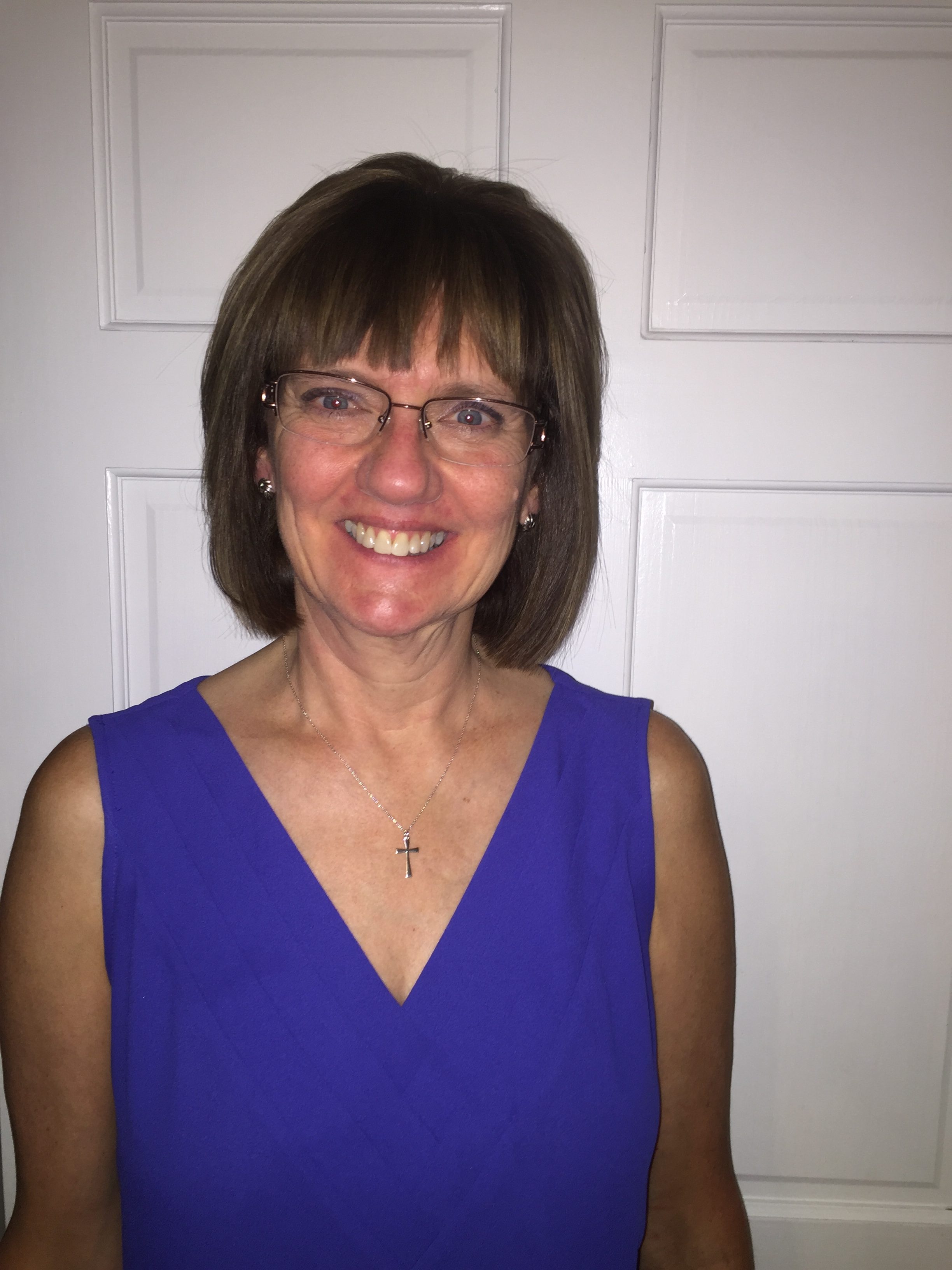 Janet started as the Director of Music Ministries at St. Philip in January of 2017. She has been teaching music in public schools for 30 years, and is excited to be sharing her love of music and the Lord in this different and exciting way. A proud graduate of Colorado State University, Janet earned her Bachelor of Music in Education degree in 1980. Although originally from Albuquerque, New Mexico, she has lived most of her life in Colorado. Janet has been an active member of St. Philip for 32 years and has sung in the choir for all of them. When her children, Sandy and Sherry, were younger, she led Sunday School music for nearly 10 years. Her husband, C. J., often plays the trombone and tambourine for worship services and fellowship functions. She adores her family and her dogs, who are all named after musicians. Sometimes the grand-dogs join the party. Working in the yard, reading, and watching the Broncos are three of her favorite activities. She would like to extend an invitation to everyone to become involved in the music ministries at St. Philip and make a joyful noise unto the Lord!
Blair Strickland, Director Early Learning Center
Angela Seep, Secretary/Editorial Assistant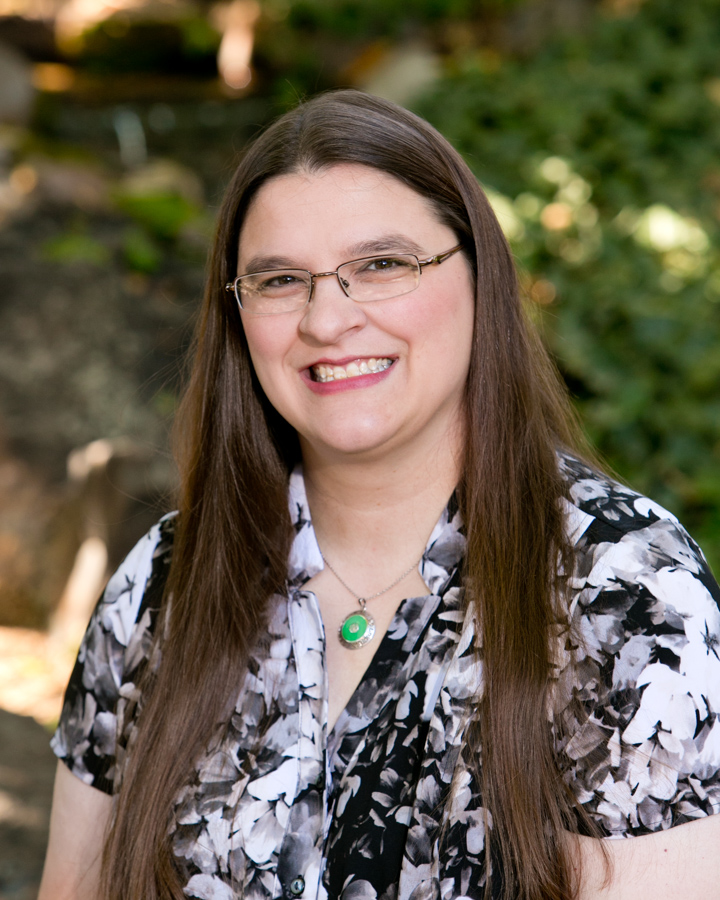 Angela joined the staff of St. Philip in January 2017 as the parish secretary/editorial assistant. Before coming to St. Philip, she had mainly been a full-time mom, and part-time editor and proofreader. She has been married to her husband Ben for 20 years, and they have two elementary school children.
Angela is also a member of St. Philip, and is involved in the Bell Choir as well as Children's Ministries, Worship Planning, and the Communications Team. She also enjoys cross-stitch, going to the opera and the movies, hiking, and camping.
As the front desk secretary, Angela will most likely be the first person someone meets at St. Philip, so it is always her top priority to be a friendly, welcoming presence.
Paula A. Googins, Nursery Supervisor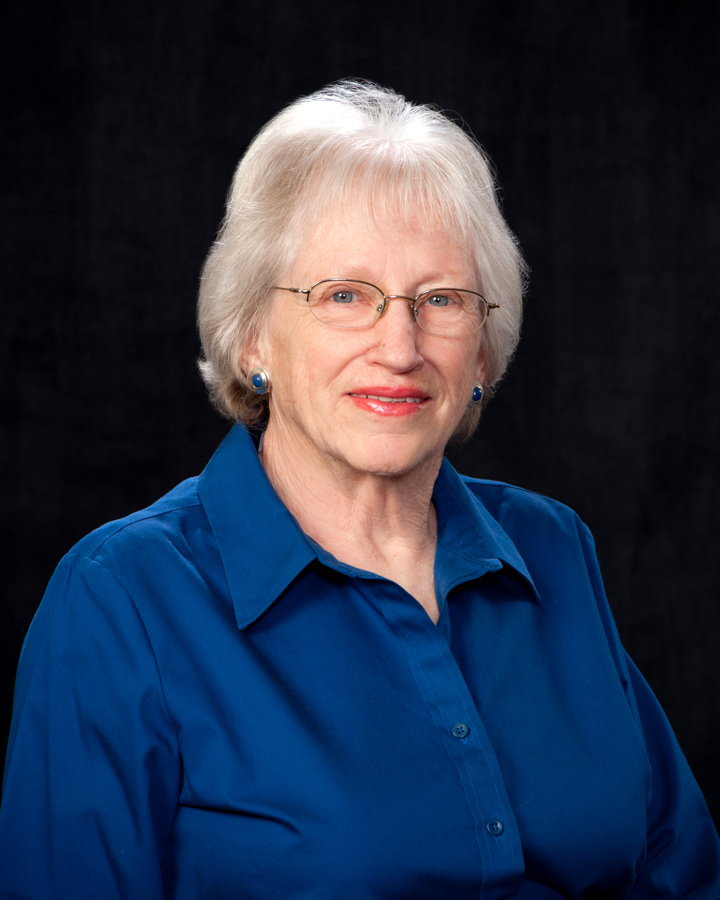 Paula has been at St. Philip for 30 years. Before coming to us Paula was mom to two young children and had recently moved back to Denver from Dillon, Colorado. While in Dillon, Paula's husband worked on the Eisenhower Tunnel and Paula worked at Keystone Ski area.
Paula was on the Board of Directors for the Arapahoe Philharmonic Orchestra for 18 years. She was president and fund raiser for the guild.
Paula is a native of Colorado and loves children, music, art, animals, gardening, sports, travel, the outdoors, shoes, jewelry and interior design. She has traveled to 53 foreign countries.