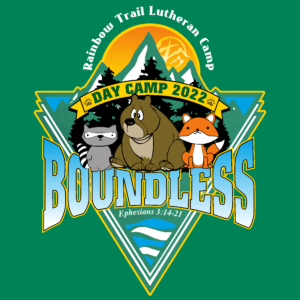 Vacation Bible School
July 11-15, 2022 from 9:00am-12:00pm
Pre-K (4 years) through 4th Grade
St. Philip Lutheran Church, partnering with Rainbow Trail Lutheran Camp, presents Vacation Bible School, July 11-15 from 9am-noon! We are so excited to welcome your children into our church home to play and learn about God's love. And we are thrilled to offer VBS this year for FREE!
We are also looking for volunteers! Youth going into 5th grade through high school can volunteer to help, and we also need adults to shepherd the kids and assist with various jobs.
If you have any questions please contact Melinda Svenkerud, Director of Children, Youth and Family Ministries, at 303.979.4491 or
msvenkerud@stphilip-co.org.