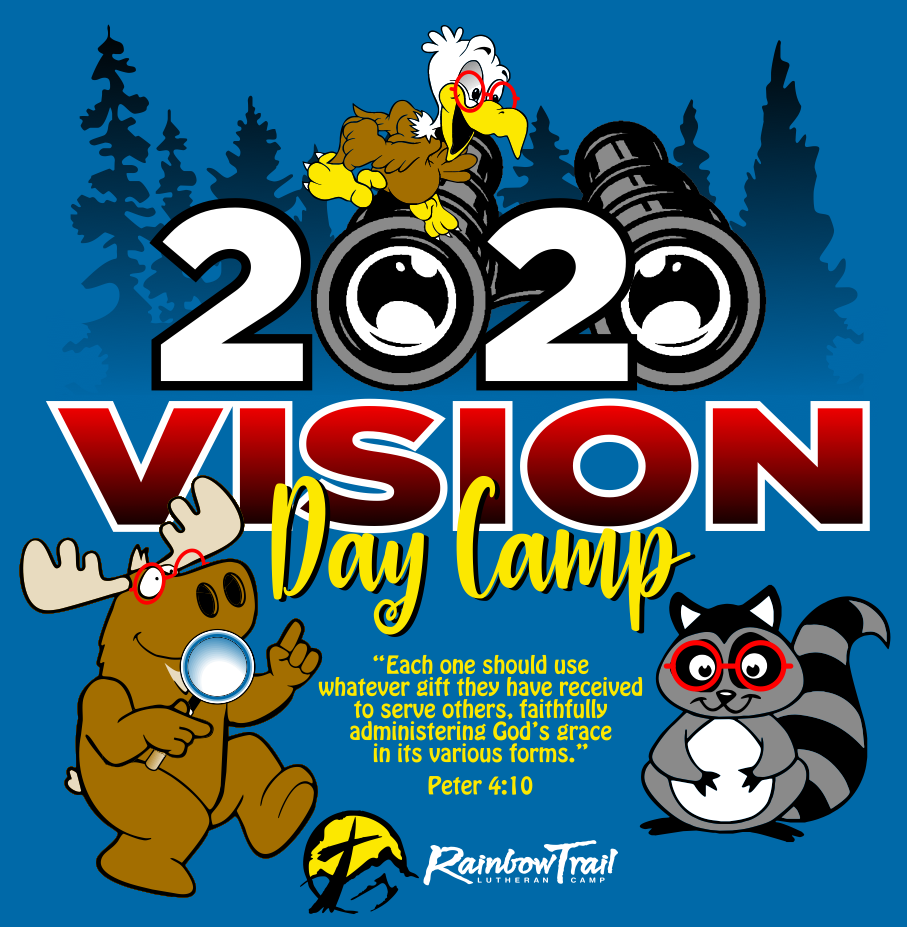 Virtual Vacation Bible School
July 6-10, 2020 from 9:00am-11:00am
PK (4 years) through 4th Grade
While we can't be together in person, we will be doing a virtual VBS! We hope this online VBS helps you to grow closer to other kids, the counselors and to God!
The virtual Vaction Bible School is next week, July 5-11 from 9:00-11:00am.
Rainbow Trail Lutheran Camp has done an amazing job to provide a great experience for your kids! They will be leading our virtual VBS, which will include Sondance (song and dance), games/activities, Bible study, and worship! There will be a mixture of recordings and live gatherings, all done on Zoom! Every child will be put into a Bible study group with a counselor. The arts and crafts are designed to be done with common household items, so you don't have to go out a purchase a bunch of stuff.
Check out the RTLC Camp @ Home website for videos, activities and resources! This will give you an idea of what VBS at home will look like for your child. These resources are available to all.
The St. Philip Virtual Vacation Bible School is NEXT WEEK (July 6-10) and is completely FREE! All you have to do is register. After you register, you will be given the password to access the St. Philip Vacation Bible School/Day Camp Zoom gatherings. All emails and communication will come from Rainbow Trail.